Batimpro
Batimpro has been providing expertise for Office Space and Clean Room installation for three generations.
With multi-sector knowhow spanning everything from design to final installation, our team develop innovative, contemporary solutions that are the perfect match for your project.

THREE GENERATIONS' WORTH OF KNOW-HOW
From its beginnings in the Charrier family business based in Nuaillé, Maine-et-Loire, France, Batimpro has developed its expertise through active partnership with our clients. This has gradually led the firm to spread its wings across the rest of France and Europe. In the early 1970s, the firm entered the field of movable office partition construction as a dealer. It went on to establish subsidiaries and create its own product ranges. The 1980s saw a further development with the advent of high-tech work on "clean rooms". Thanks to its clearly established core values, product quality, efficiency and flexibility, the firm now has over one hundred employees, under the management of the third generation of the founding family.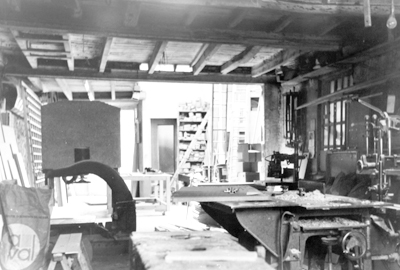 CREATIVE, CUSTOMISED SOLUTIONS
Together, we work on customised specifications to achieve an outcome that meets your requirements in full. Our advisors are at your disposal, bringing you the benefit of all their experience and guiding you in your choices. Staffed by experts from various fields of application, our design office can cater to your specific needs. Your considerations become a source of solutions and creativity. Our production facilities offer plenty of flexibility, so quantities and manpower can be adjusted depending on your needs.
OUR VISION: EXPERTISE & INNOVATION
Backed by a firm commitment to innovation and service, we are engaged in constant improvement, with human and material resources brought to bear as our clients require. Guided by our overall policy of high performance, Batimpro invests in the most sophisticated industrial processes - whilst also taking care to maintain its artisanal knowhow. The firm's expansion across Europe is based on its leading status in partition panels. We are constantly nurturing our policy of rising to challenges, encouraging expertise and international expansion.
CLOSE BY AND RESPONSIVE
Our network of local agencies ensures we stay close to clients, providing a contact close at hand who is familiar with worksites, products and so on. This enables us to have a clear grasp of the needs and challenges faced by our clients. Being close by also enables us to be responsive. We can provide quick service and reassure clients through direct intervention or via local partners, particularly for maintenance and installation jobs. The Batimpro way is a blend of quality and efficiency - together with long-term relationships with our clients, whose challenges we share.